We have a photo on the next page that will just blow you away as the saying goes....Let's go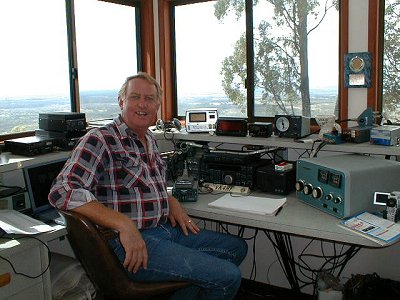 This pic is current as of May 2002.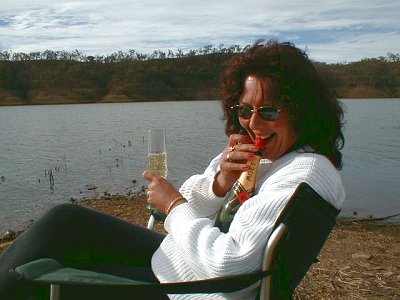 Moet & Strawberries...a girl's second best friends.
For those of you who wondered what happened to VK4HF..... well, yes I was maintaining "Radio Silence" for an extended period of time it seems. The last 8 years have just been so busy for us. Here's the scoop. At the beginning of 2005 we rented out our mountain top retreat and hit the road to have a working holiday. Whilst on the road we offered our services as short term relief managers for motel owners who wanted a break. For more info on that see our relief managers web site at www.reliefmanagers.com

We can't work for ever, so in between management jobs we travelled this great land of OZ. Some of our travels can be seen at www.nomadznow.com

Well, after 5 years of being on the road, we decided to settle down in one spot for a while. So we bought a motel in Armidale New South Wales, and what a lovely little town it is. Well city, I guess as it's Australia's highest city at one kilometre above sea level.

So on March 15th 2010, we moved into our motel in Armidale. Take a look at www.cedarlodgemotel.com.au

Well, we've been in the motel for 3 years now and what a great journey it has been meeting new people all the time and of course catching up with our regulars as well.

Now that we've caught up with everything that just HAS to be done, it's time to get back to some fun pursuits. Julie has taken up painting and is producing some amazing art on canvas. She's a natural and loves creating something beautiful from a blank canvas.

I'm just getting sorted with my ham radio again and right now will be restricted to a dipole for HF here at the motel and I will endeavour to get up a better station at our beach house up in Queensland for the times we get up there for a break.